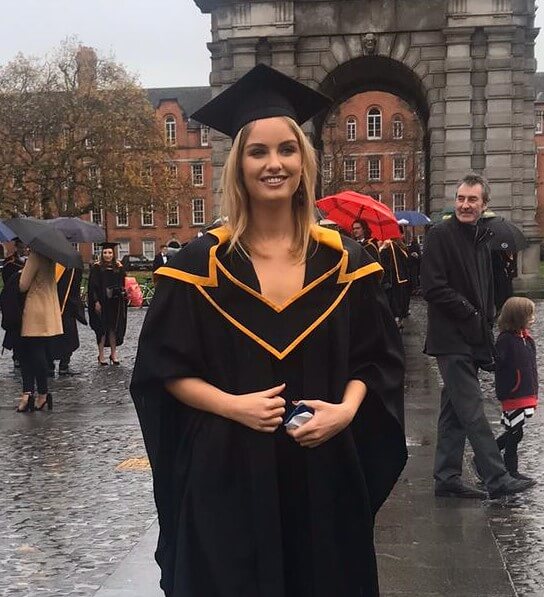 Sarah White
Comments from Sarah:
I am extremely honored to be receiving the Rory McDonagh Trust Prize. This award has always encouraged me to strive for academic excellence in International Business.
I would also like to give a special mention to Louis Brennan, my lecturer in the subject,  a scholar for whom I have the deepest respect for not only his extensive knowledge and experience in but also, passion for international business and the global economy.
On a personal level, I had always wanted to go on to excel in international business and this is the reason I initially decided to study Business Studies and German at Trinity. Always with a passion for learning about the world and aiming to achieve a global mindset, I was lucky enough to have spent my summers working in Greece and Croatia. In addition to this in my third year I moved abroad again to Innsbruck Austria studying predominantly through German, to achieve fluency in the language.
I hope to use this global business thinking, the goal of the Rory McDonagh prize in my future career. I am currently working in Barcelona at the world's fastest growing SaaS company, TravelPerk.
On a closing note I would like to sincerely thank the McDonagh Family and Trust for their recognition and extreme generosity.
---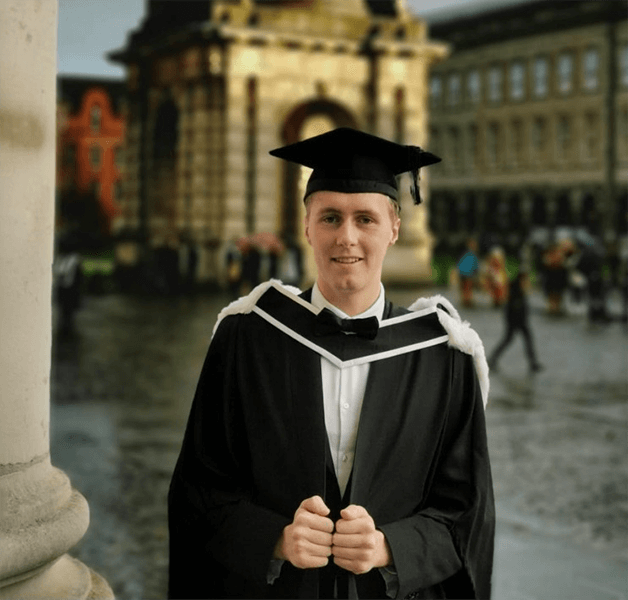 Cian Mathews
Comments from Cian:
On the recommendation of the Trinity College Business school I was awarded the 2019 Rory McDonagh Prize for earning first place in International Business at Trinity College Dublin. Business and in particular the global economy has always been something I have been very interested in and so I am incredibly grateful to the Rory McDonagh trust and family to have been selected to receive this award. My four years in Trinity College have been very enjoyable and I have met many great people through my course and the extra-curricular activities that I was involved in but being picked for this award is my proudest achievement. From studying this module I have gained a greater understanding of the world of global business and the functioning of the global economy. This will be of great assistance to me as I embark on the next chapter of my life.