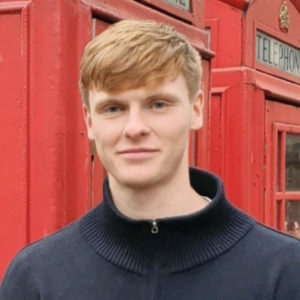 Osgur Murphy O Kane
I was awarded the 2020 Rory McDonagh Prize on the recommendation of the Trinity Business school for achieving first place in International Business at Trinity College Dublin. I would recommend this module to all eligible students as it provides fascinating insights into international business and its profound economic, political and societal impacts.
My four years as a Law and Business student were challenging but very rewarding. A key highlight was my study abroad experience in Hong Kong in my third year, in which I got involved with Hong Kong GAA, a strategy consulting project, and taught English to economically disadvantaged schoolchildren. Back in Ireland, I was a senior investment analyst with the Trinity Student Managed Fund. Having graduated from Trinity with 1st Class Honours, I am currently working with Sors Digital Assets, a digital assets consultancy firm with a global footprint, operating from Hong Kong and Ireland.
I am very grateful to have received such a generous reward and am very thankful to the Rory McDonagh family and Trust.
---
Mia- Rose Carroll
I am truly honoured to have been selected as the winner of the 2020 Rory McDonagh Trust Prize.
While I have always been interested in international business and the global economy, Prof. Louis Brennan ignited a particular excitement about the subject matter and far beyond. For that, I am truly grateful.
Equipped with the knowledge I gained throughout the 4 years of my International business degree, I feel competent when navigating through our modern world – characterised by constant dynamism and uncertainty.
I am currently working with an Irish pharmaceutical start-up, providing critical corporate access to Covid testing in numerous international markets.
I would like to offer a very special thanks to the McDonagh Family for their generosity and pledge to encouraging global business thinking. I would also like to express my gratitude to the Trinity Business School for their constant support throughout.